Baroness Burt of Solihull – Patron of Reshoring UK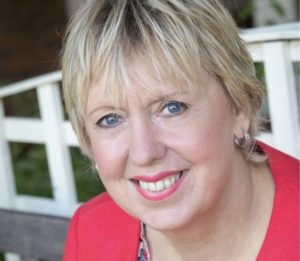 'the development of the Reshoring initiative is to encourage engagement  with our manufacturing supply chain and to recognise the strength, skills and innovation available to manufacturers in the UK'
About Us
BRINGING BUYERS AND SUPPLIERS TOGETHER…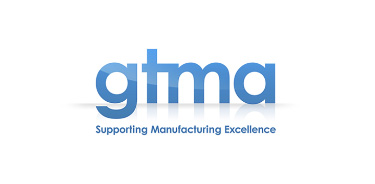 GTMA is a UK-based trade association representing leading companies in precision engineering, rapid product development, toolmaking, tooling technologies, metrology and other critical manufacturing related products and services.
We have a committed strategy to focus on major market sector opportunities, from aerospace and automotive to medical and marine.
Our work with OEMs and Tier 1s has seen initiatives to raise standards in our membership base which is now seen as a valuable resource for buyers building manufacturing supply chains.
These initiatives include the launch three years ago of the Manufacturing Resource Centre (MRC) specifically dedicated to providing supply chain solutions.
The Metalforming Machinery Makers' Association is the only body solely dedicated to representing the sheet metal forming industry in the UK.
Our main objective is to promote the interests of companies involved in the manufacture and sale of metalforming machinery and ancillary products, providing advice, guidance and support on everyday issues so our members can thrive in today's competitive marketplace.
The MMMA currently represents companies, involved in automotive, aerospace, construction, renewables, security and white goods.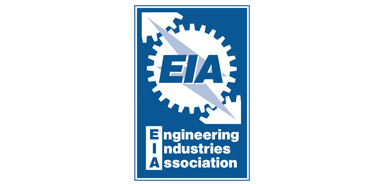 The Engineering Industries Association is an organisation with over 60 years' experience in promoting trade and representing the interests and aspirations of the UK engineering manufacturing sector, particularly SME's.
We are well known as accomplished lobbyists, who make representations to Government departments, Bank of England and other organisations that affect our members interests.
We aim to be the centre of information, trade and support for the engineering industry. Members receive regular mailings consisting of news, trade leads, joint ventures and inter-trade opportunities.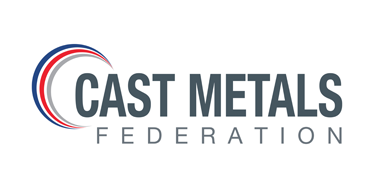 The Cast Metals Federation
With specialists in any metal, shape, size or process, from prototyping to high volume production, our fast track enquiry service will help you find the Best of British Casting. CMF is your single point of contact for all your casting sourcing needs. The CMF also sets out to inform and advise buyers of castings and component designers, providing a single source of information on the fundamentals of the various casting processes, guiding them to better castings from better suppliers.
For industry, organisations and individuals across the globe, the CMF provides a single point of contact for the best of British casting, whether for casting enquiries or general information on the activities of the UK foundry industry for every application and market sector.
Polymer Machinery Manufacturers and Distributors Association – is a well-established industry association that provides important information, representation and a mutual support for companies in this sector.
The PMMDA was originally formed in 1966 as the PMDA (Plastics Machinery Distributors Association). The eight founder companies set out to agree a range of standards for both UK manufacturers and distributors of foreign machinery. From the need for quality of products, technical competence and service back-up came our association.
The focus of PMMDA's activities remains in exchanging information through networking and social events; provision of market statistics and industry data; communication of regular business and industry updates; representation and feedback on the development of EU and ISO Standards;
British Measurement & Testing Association
BMTA was created in 1990 in response to the need for an independent 'lobby' for the private sector to speak with one voice to Government, UKAS, BSI and other official bodies on issues affecting the whole measurement and testing community.
BMTA represents the interests of the measurement and testing industry in the UK and in Europe, through its representation on EUROLAB, the voice for laboratories in Europe.
BMTA will encourage you to make your views known in the standards making process, both nationally and internationally, through the Association and individual membership of relevant committees. We work to increase awareness of the measurement and testing industry, and provide training, through seminars and workshops, on topical subjects. It is a non-profit making association that is run by a Council elected by its members.

British Abrasives Federation
In an industry becoming increasingly globalised, The British Abrasives Federation (BAF) provides a vehicle whereby abrasive suppliers in the UK have the opportunity to take an active role in the generation of safety rules, regulations and standards common to all participating countries.
In Europe, CEN (European Committee for Standardisation) Safety Requirements are ultimately adopted by all EU members and become the minimum norm to which manufacturers adhere. ISO (International Standards Organisation) Standards developed in parallel and fully compatible with the CEN regulations reach a global ordinance via the various National Standards Associations and Institutes.
BAF Members provide specialists to help create the regulations and standards with both of the above organisations, and work closely with BSI (British Standards Institution) and the HSE (Health & Safety Executive) at all stages.
BAF and its Members work in close liaison with FEPA (Federation of European Producers of Abrasives) and the Technical Commissions within the organisation, to produce Safety Leaflets, Safety Codes and Material Safety Data Sheets, in as many as 6 different European languages. The use of these documents plays a vital role in ensuring that up-to-date information is available to abrasive users in domestic and export markets. The FEPA Safety Codes and Safety Leaflets form an essential element in the development of training modules.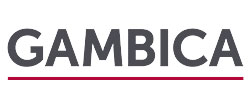 GAMBICA is the voice of the instrumentation, control, automation and laboratory technology industries in the areas of standards, regulation and policy. We offer members a common platform for voicing their opinions and representing their shared interests to a wide range of stakeholders. GAMBICA seeks to spread best-practice in industry and be thought leaders in the sector.
We have over 200 members, covering the industrial automation, process instrumentation & control, test & measurement equipment and the laboratory technology sectors.
Our activities include gathering market data and trends, shaping standards and regulation, influencing government policy and representing industry though publication, media and events.

The UK Tooling Alliance provides a complete purchasing structure that offers peace of mind when procuring Mould and Press Tools.
Specialising in providing a single contact source for purchasing suites of tools, this facility offers a range of sector qualified, quality accredited toolmakers that work within a specific project management system to ensure Quality and Delivery at competitive costs.
Working as an integral group managed by the Alliance. The Programme provides the following benefits:
Over 100 experienced Toolmakers on hand.
A designated Project Manager to ensure Quality and Lead Time conformance.
Tool Trialling completed and validated by an independent source.
Toolmakers audited and validated by the Tooling Alliance.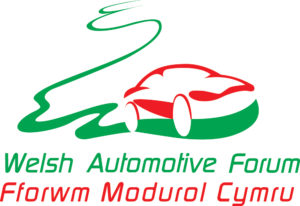 The Welsh Automotive Forum is the authoritative 'Voice' of the sector in Wales and represents the Membership both nationally and internationally working with OEMs, Government, locally and nationally.
We have strong relationships with the following bodies:
SMMT, Automotive Council UK, The Automotive Investment Organisation (AIO), The Advanced Propulsion Centre (APC), The Motorsport Industry Association (MIA), The Niche Vehicle Network (NVN), The Low Carbon Vehicle Partnership (LCVP), the European Centre for Automotive Research (EUCAR) and the European Association of Automotive Suppliers – CLEPA.  We also have regular dialogue equivalent bodies to WAF in the rest of the UK
The Welsh Automotive Forum has an industry Board, is supported by the Welsh Government and is a subsidiary of Industry Wales.
Key roles for the Welsh Automotive Forum are to encourage industrial and academic collaboration, promote business excellence and facilitate business to business opportunities through networking and relationship building.

Confederation of British Metalforming
We are a membership-driven organisation and the leading trade association for manufacturers of fasteners, forgings and pressings, cold rolled and sheet metal products. Our members create components, fabrications and structures for global OEMs and their supply chains, and most operate in strategic sectors, including aerospace, automotive, construction, defence, engineering, nuclear, offshore and white goods.
Each year we will focus both on enhancing existing services and rolling out new initiatives.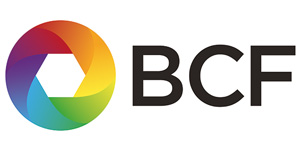 The British Coatings Federation is the sole UK Trade Association representing the interests of the decorative, industrial and powder coatings, printing inks and wallcovering manufacturers. Coatings are critical to UK industry, with 300,000 workers relying on our members' products every day, and the UK is a net exporter of coatings and inks.  BCF's members represent 95% of the UK sales of coatings, inks and wallcoverings.
The BCF's agenda is to:
reduce the cost and complexity of regulation
enhance competitiveness
ensure a level playing field
promote the industry and its exports
work with our supply chain to maximise influence
enhance the attractiveness of the UK as a manufacturing base
stimulate sustainable innovation
attract and train the next generation of talent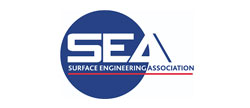 Like all good trade associations, the Surface Engineering Association works hard for its members as well as the industry that it represents.
Spanning the entire surface engineering and finishing sector, we are the voice of the industry. We take an active role representing the industry on EU and UK committees and working groups where legislation, standards, and codes of practice are developed, making sure that our views – and those of our members – are heard. This representation means that we are always 'in the know' regarding new, or amended, legislation on health & safety or environmental issues that will impact the surface engineering industry. This enables us to always keep our members informed.

The Association of Industrial Laser Users was founded in 1995 and is run by and for the laser community.  AILU exists to promote the use of lasers primarily for material processing applications in manufacturing.  Lasers are used for cutting, welding, engraving, drilling, hardening, cladding, soldering, and surface structuring on virtually all materials – applications and technology develops fast, and the Association disseminates the technology to the wider community.  AILU is more than just a trade association in that it also provides help to end users, researchers and the full supply chain.
AILU runs events and provides publications to share news and technical information with members and non-members.  The Association supports enquiries from members and non-members seeking to unravel the mystery that surrounds a versatile, efficient and commercially attractive technology.
AILU is unique in providing significant opportunities for academia and industry to meet, exchange ideas and disseminate information to form partnerships and business relationships. .

Composites UK is the UK trade association serving the National composites industry. The association has evolved and grown rapidly over the last 5 years, now representing more than 340 companies from across the supply chain. Our key aim is to support companies in the UK to enable them to grow their businesses and succeed in the competitive global market. We run a comprehensive series of networking events to bring end users across all industry sectors and the supply chain together, offer technical support and refer business opportunities on to our member companies, advise on training and health and safety requirements, provide input to standards development and lobby governments on a variety of issues. In essence we are the voice of the UK composites industry.
Through our role as Secretariat to the Composites Leadership Forum, work we do with the High Value Manufacturing Catapult centres, and collaborations with other Trade Bodies, we are able to ensure that our members stay abreast of the latest developments, legislation and funding opportunities to enable them to plan for growth.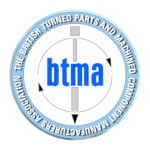 The British Turned part & machined component Manufacturers Association is 'THE' Trade Association for UK Manufacturing Companies producing Precision Turned Parts and Machined Components.
Full members of the BTMA are Companies whose core activity is the manufacture of Precision Machined Components within the UK, with at least 50% of their turnover being supplied on a sub-contract basis.
The Association's aim is to develop and promote all aspects of the Industry on both a domestic and a global basis while acting generally in the common interest of its Members.
British Compressed Air Society

In a world of constantly changing legislation and standards, BCAS plays a crucial role in driving progress in the compressed air industry.
Founded in 1930, the British Compressed Air Society is the only UK technical trade association open to manufacturers, distributors and end users of compressors, vacuum pumps, pneumatic tools and allied products.
Our role is to provide unbiased advice on legislation, technical standards, education, compliance, safety and environmental matters that affect suppliers and users of compressed air and vacuum systems.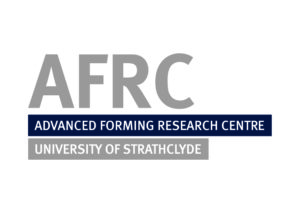 The Advanced Forming Research Centre
A globally recognised centre of excellence in metal forming research, manufacturing technologies and innovation. It is the heart of Scotland's manufacturing research and development sector and is the country's only High Value
Manufacturing Catapult centre; one of just seven in the UK.
The AFRC addresses the important challenge of taking low maturity technologies developed within research environments and deploying them within industrial manufacturing facilities.
It fills the gap between traditional university research and the industrial need to demonstrate new technology on real products, in real factories.  This is often expressed in terms of manufacturing readiness levels which were derived from the NASA TRL scale and are used to articulate the journey to industrial application of new technologies.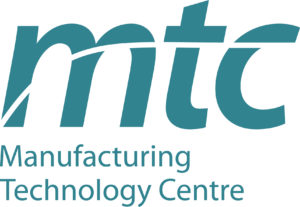 Manufacturing Technology Centre
The Manufacturing Technology Centre (MTC) develops and proves innovative manufacturing processes and technologies in an agile, low risk environment, in partnership with industry, academia and other institutions. We focus on delivering bespoke manufacturing system solutions for our
customers.
We operate some of the most advanced manufacturing equipment in the world, and employ a team of highly skilled engineers, many of whom are leading experts in their field. This creates a high quality environment for the development and demonstration of new processes and technologies on an industrial scale.
The MTC's areas of expertise are directly relevant to both large and small companies, and are applicable across a wide range of industry sectors. The MTC's members include global manufacturing companies from multiple sectors. Research partners include the University of Birmingham, University of Nottingham, Loughborough University and TWI Ltd.
The MTC is part of the High Value Manufacturing Catapult which is supported by Innovate UK (formerly the Technology Strategy Board).
WMG Centre High Value Manufacturing (HVM) Catapult

WMG is an academic department of the University of Warwick, carrying out applied research and technology transfer to assist companies to take novel ideas to commercial success.
We are a founding member of the High Value Manufacturing (HVM) Catapult, which delivers value to UK manufacturing by de-risking innovation in the areas of lightweighting and advanced materials, energy storage and management, advanced propulsion systems and intelligent vehicles. Our extensive expertise is underpinned by a broad programme of digital capability addressing a range business challenges from manufacturing processes to dynamic supply chains and innovative business models.
Offering access to world-class equipment, expertise and collaborative opportunities, we help your business overcome barriers to innovation. Our focused research enables real world applications, and solves both business and technical challenges. By listening to your needs, and working with you to find solutions, we help create industry-changing innovations that shape the future of your business.
Knowledge Transfer Networks 

For over 40 years Knowledge Transfer Partnerships have been helping businesses access the UK's world-leading research base to innovate and grow.
If you have an idea for an innovation but do not have all the in-house expertise needed to develop it, a Knowledge Transfer Partnership can link you to the "Knowledge Base" (generally a university or other research organisation) and a capable graduate or post-graduate to work on the project, guided by a team of academic experts.
The Knowledge Transfer Network provides local experts called Knowledge Transfer Advisers, who will help you find an academic partner, shape your project and deliver it to time. As a first step, you can contact your local Knowledge Transfer Adviser via the Knowledge Transfer Network.
ABHI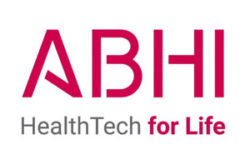 The Association of British HealthTech Industries is the UK's leading industry association for health technology (HealthTech).
ABHI supports the HealthTech community to save and enhance lives. Members, including both multinationals and small and medium enterprises (SMEs), supply products from syringes and wound dressings to surgical robots and digitally enhanced technologies. We represent the industry to stakeholders, such as the government, NHS and regulators. HealthTech plays a key role in supporting delivery of healthcare and is a significant contributor to the UK's economic growth. HealthTech is now the largest employer in the broader Life Sciences sector, employing 121,000 people in 3,500 companies, with a combined turnover of £22.2bn. The industry has enjoyed growth of around 5% in recent years. ABHI's 280 members account for approximately 80% of the sector by value.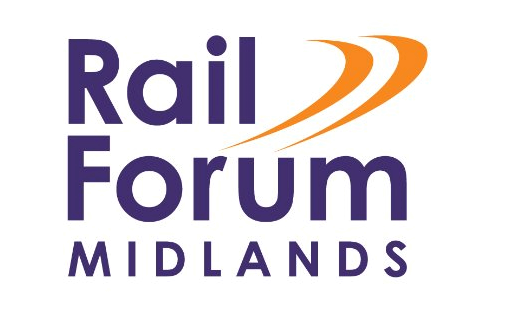 Rail Forum Midlands
Established 25 years ago the RFM represents over 160 businesses across the Midlands and beyond. The members include infrastructure and rolling stock, OEMs, manufacturers and service ad consultancy providers to the industry. RFM works strategically with both UK and regional governments, the Rail Delivery, Supply Groups and LEPs as well as continuing to support their members through industry events.