Invest Northern Ireland
Northern Ireland is a global leader in aerospace technology
Northern Ireland has a dynamic, rapidly growing international aerospace industry founded on a strong engineering heritage and rich in knowledge, skills and experience.
Credibility and experience
Every major commercial aircraft programme depends on structures, components and expert services from Northern Ireland.
Northern Ireland Aerospace is fully integrated with the UK industry, the world's second-largest aerospace nation after the USA. Valued at US$2.4bn, Northern Ireland's aerospace industry is one of Europe's leading aerospace regions in revenue terms.
Airbus, Boeing, Bombardier, Embraer, BAE Systems, Spirit AeroSystems and GKN Aerospace are among the OEMs and Tier One firms currently working with Northern Ireland aerospace companies.
Find out more about Northern Ireland Aerospace
Find out more about Northern Ireland's emerging Space Sector
Areas of expertise
We offer a reliable, successful and competitive supply chain with expertise in key technologies including:
Composites design and manufacturing
Advanced metal forming
Precision manufacturing
Seating and interiors
Design and stress
Tooling design and manufacturing
www.investni.com/invest-in-northern-ireland/aerospace-and-defence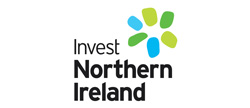 Contact: Kelly Murphy
Address:
Invest Northern Ireland
Bedford Square
Bedford Street
Belfast
BT2 7ES
Website: www.investni.com
Email: kelly.murphy@investni.com
Telephone: +44 (0) 28 9069 8502
Mobile: +44 (0) 78 1459 0915