Engineering Industries Association
The Engineering Industries Association is an organisation with over 60 years experience in promoting trade and representing the interests and aspirations of the UK engineering manufacturing sector, particularly SME's.
We are well known as accomplished lobbyists, who make representations to Government departments, Bank of England and other organisations that affect our members interests.
We aim to be the centre of information, trade and support for the engineering industry. Members receive regular mailings consisting of news, trade leads, joint ventures and inter-trade opportunities.
We promote a wide range of free services and benefits that enable members to deal with business and legal problems using the best expert advice.
We are an Accredited Trade Organisation (ATO) for UK Trade & Investment (UKTI) assisting UK SME companies in their participation at overseas engineering trade shows and are able to obtain grant funding for eligible UK exhibiting companies.
The EIA can offer companies a considerable value for money return on membership.
We can help your business to succeed.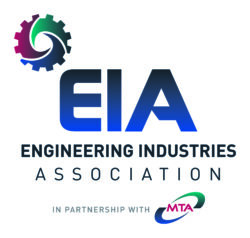 Address:
Engineering Industries Association
62 Bayswater Road
London
W2 3PS
Tel: +44 (0)20 7298 6455
Fax: +44 (0)20 7298 6456
Email: head.office@eia.co.uk
Website: www.eia.co.uk