The Aluminium Federation Ltd
As the voice of the UK aluminium industry, our mission is to expand the market for aluminium products by helping companies solve problems, lobby government and boost their competitiveness.
Whether it's providing technical support, delivering market insight, informing trade policy or offering networking opportunities – everything we do focuses on helping UK aluminium businesses capitalise on opportunities.
As a member, you become part of an influential community, getting your voice heard within the industry and at the highest levels of government. Working together, we're actively driving UK aluminium forward – and we look forward to working with you in this endeavour.  Whatever your company size or speciality within the industry, we help you access the technical expertise, market insight, business support and government influence you need to boost your competitiveness.
We run practical engaging training courses. Essential Management Skills (CPD Accredited), Aluminium Workshops and Health & Safety.  For further information contact our training team.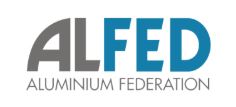 Address:
The Aluminium Federation Ltd
Suite 9, Alcora Building
Mucklow Hill
Halesowen
West Midlands
B62 8DG
Telephone: 0330 236 2800
Website: www.alfed.org.uk
Email: m_lane@alfed.org.uk