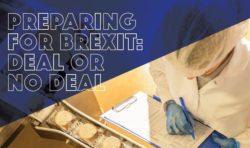 Manufacturers are being left to operate in a seriously challenging trading environment. Why would companies prepare for a further deadline months later? And to what end – are we really any closer to reaching a deal which the EU, the UK Government and Parliament will accept?
Parliament's recent actions have sought, yet again, to take no deal off the table. This new legislation pushed through by opposition parties means a further extension looks more likely than ever. Taking no-deal on 31 October 2019 off the table is to the advantage of manufacturers. Postponing the threat to a future date and repeated short extensions, however, are highly damaging to the profitability of UK manufacturing.
This report explores the impact the Brexit delay has already had on manufacturers with most already reporting significant losses, both financially and in credibility terms. We also assess how prepared manufacturers are for a nodeal Brexit – and what the likely impact would be. While some are well prepared, many others could strengthen their position ahead of a no-deal Brexit – whether on 31 October 2019, 31 January 2020 or later.
The EU has been our largest and most integrated trade partner for decades. Extracting ourselves from this partnership in a way which protects the UK's thriving manufacturing sector requires significant further Government engagement, investment and time. With manufacturers' confidence in the overall economy down by almost half over recent months it is clear that manufacturers are not optimistic about our economic future.
The message to Government is clear – with just 2% of manufacturers believing a no-deal Brexit would positively affect our ability to do business with the EU, we must do all we can to avoid the irreversible impact a no-deal Brexit would have on UK manufacturing: Make UK calls on the Government to prioritise securing a deal with the EU as soon as possible.