The Midlands Aerospace Alliance is flying high after enjoying its most successful year yet at the Farnborough International Air Show.
More than 80,000 trade visitors and delegates attended this year's event, which kicked off on July 16, including Bank of England Governor, Mark Carney, who was hosted by the MAA on its stand.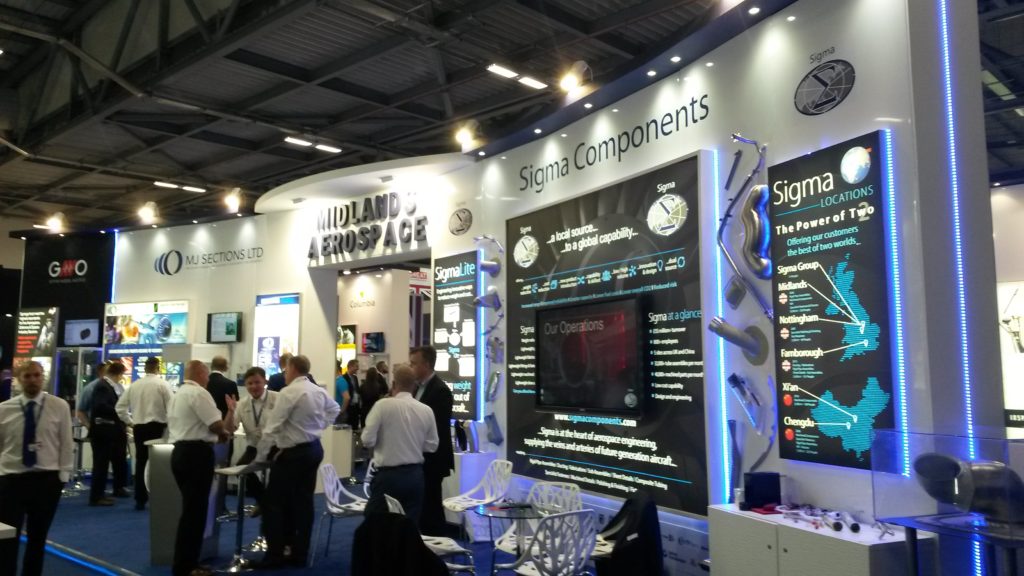 The MAA's appearance at this year's show followed hot on the heels of the publication of its latest MAA Survey. According to this year's set of results, turnover within the Midlands aerospace cluster increased by 20% between 2016 and 2018 alone. The latest MAA figures show that since 2005, business turnover and employment has doubled.
The MAA's 2018 findings have been echoed by ADS, the trade organisation for the UK's aerospace, defence, security and space sectors.
According to its data, the first half of 2018 saw a strong performance by the aerospace sector, setting new records for deliveries and the total order backlog. And at Farnborough alone, it reportedly saw deals worth $192 billion being announced, with many of the MAA's members experiencing considerable interest this year too.
MAA member, Steve Boyd, Managing Director of G&O Springs, said: "We've been inundated with enquiries from Farnborough. It's been a really successful show for us. We're looking forward to attending every Farnborough and Paris with the MAA for the foreseeable future."
MAA member, Fraser Simpson from first-time Farnborough exhibitors, Orscheln Europe, said: "We received a couple of good enquiries, including a very strong lead for the US part of the business, which would see a full return on investment from attending the show. We're considering exhibiting at Paris with the MAA next year. It was a very good first-time experience overall."
Other FIA2018 highlights for the MAA include the launch of its Awards for Excellence, which saw MJ Sections, G&O Springs and Hucknall Sheet Metal being recognised for their business development, technology development and supplier performance results and ingenuity. The MAA also used FIA2018 as the launch pad for its New Technology catalogue, which highlights the 40+ exciting projects the MAA has supported in the aerospace supply chain.
Andrew Mair, Chief Executive of the MAA, said: "It's been an exceptionally successful year for us and many of our members, not to mention an incredibly buoyant time for the aerospace sector as a whole, which is clearly thriving as a global industry right now.
"We're looking forward to returning to Farnborough in 2020 with our members and, in the meantime, seeing the industry go from strength-to-strength."